Today, preserving non-renewable resources is a major issue, which will particularly benefit the use of stainless steel.  Indeed, iron is one of the most abundant minerals on Earth, with estimated available stocks of about 150 years (20 to 60 years for most metals).
Stainless steel is an alloy of iron, chrome and nickel, which gives it optimal resistance and durability properties.
What is more, nearly 60% of the current manufacturing process of stainless steel is from recycling, which makes it a virtuous material.
Stainless steel is still popular…
Many are those who love this metal for its noble character and the harmonious way it matches with all sorts of materials and furniture.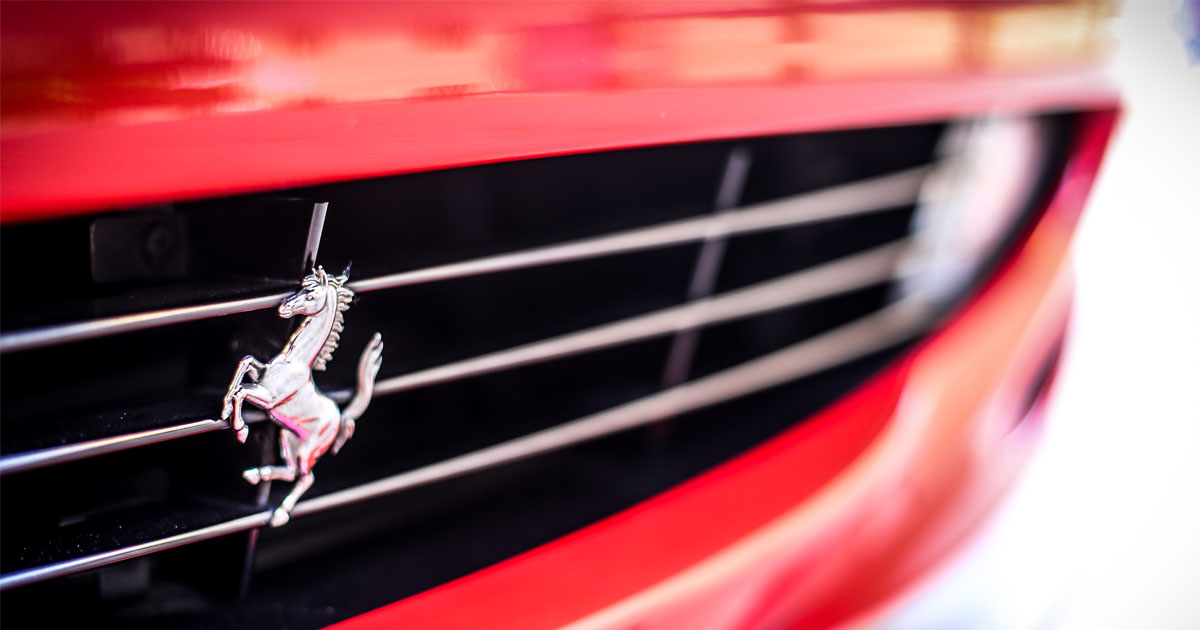 The legendary car brand FERRARI chose to adorn the 7,000 m² facade of its historical site in Maranello, Italy, with this haute-couture overlay.
Times have changed and stainless steel is no longer solely used in kitchens and industrial sites.
Why choose high-end stainless steel furniture?
Designers appreciate its esthetic qualities and modern aspect and pair it with wood, glass, stainless steel threads and sheet metal to create a contemporary decor. The shine obtained with the polished mirror finish is exceptional , and its luminosity subtly reveals elegant contrasts. It projects superb light effects and reflections.
Its silvery look adapts to almost all styles and allows for audacious marriages with precious woods, leather, lacquer or matte materials.  Trendy and elegant, stainless steel is taking up more and more space in contemporary interiors.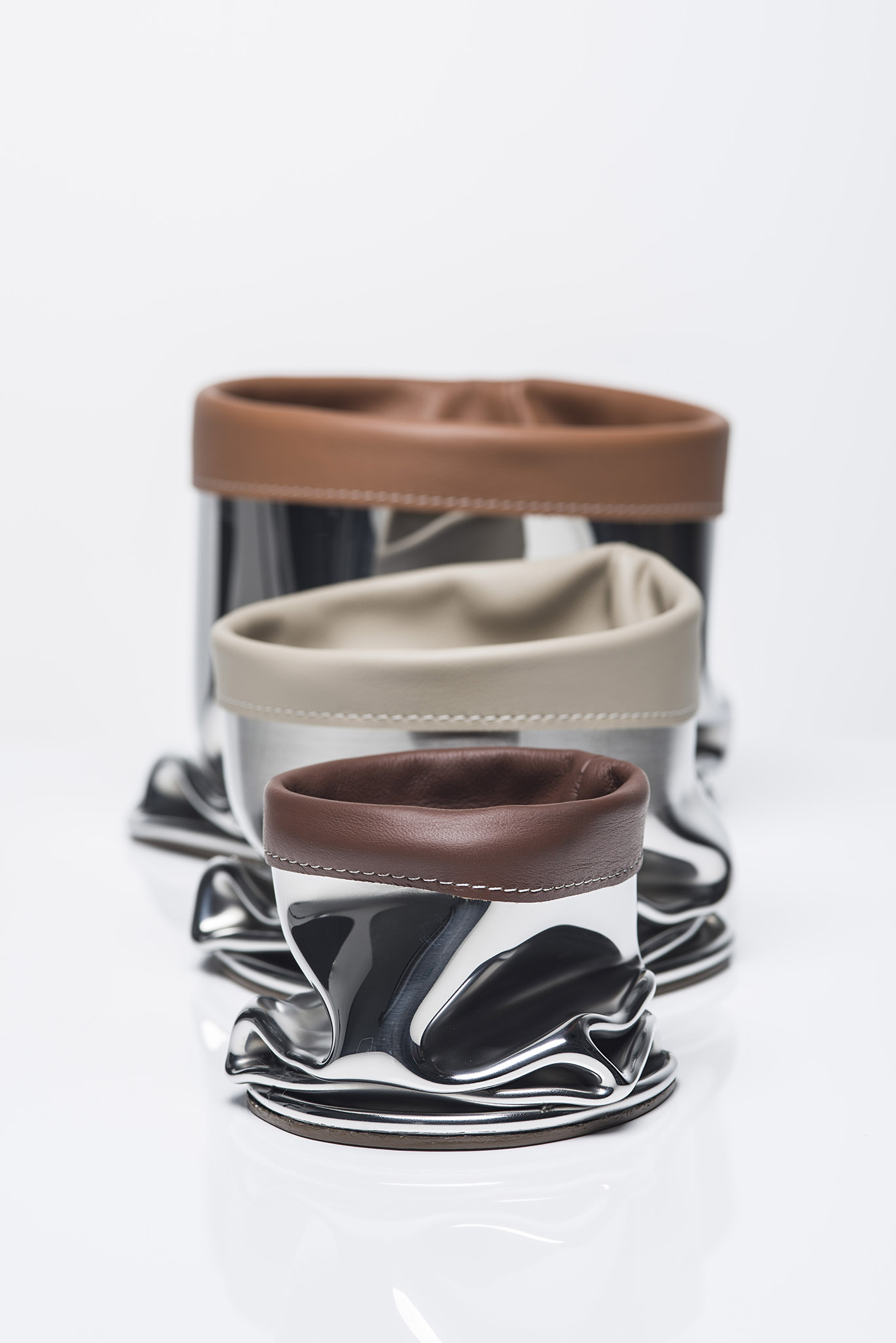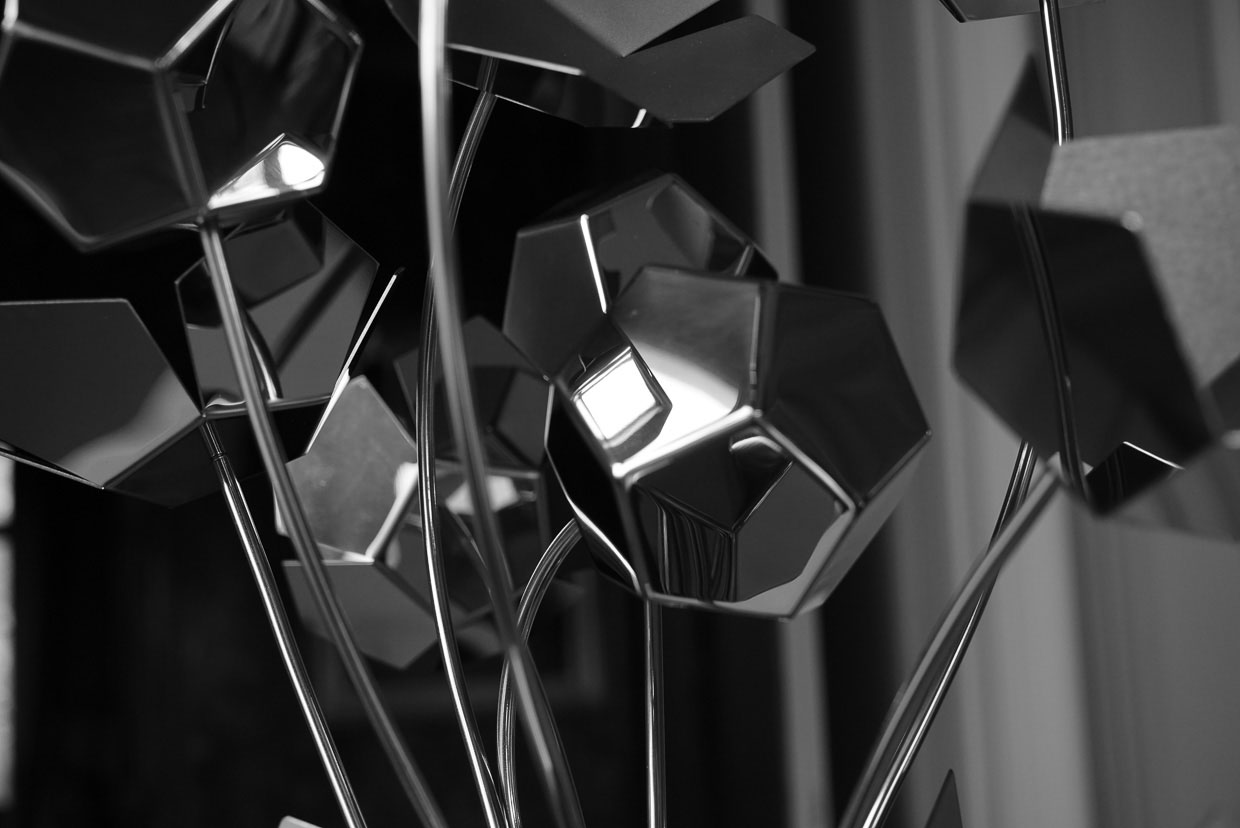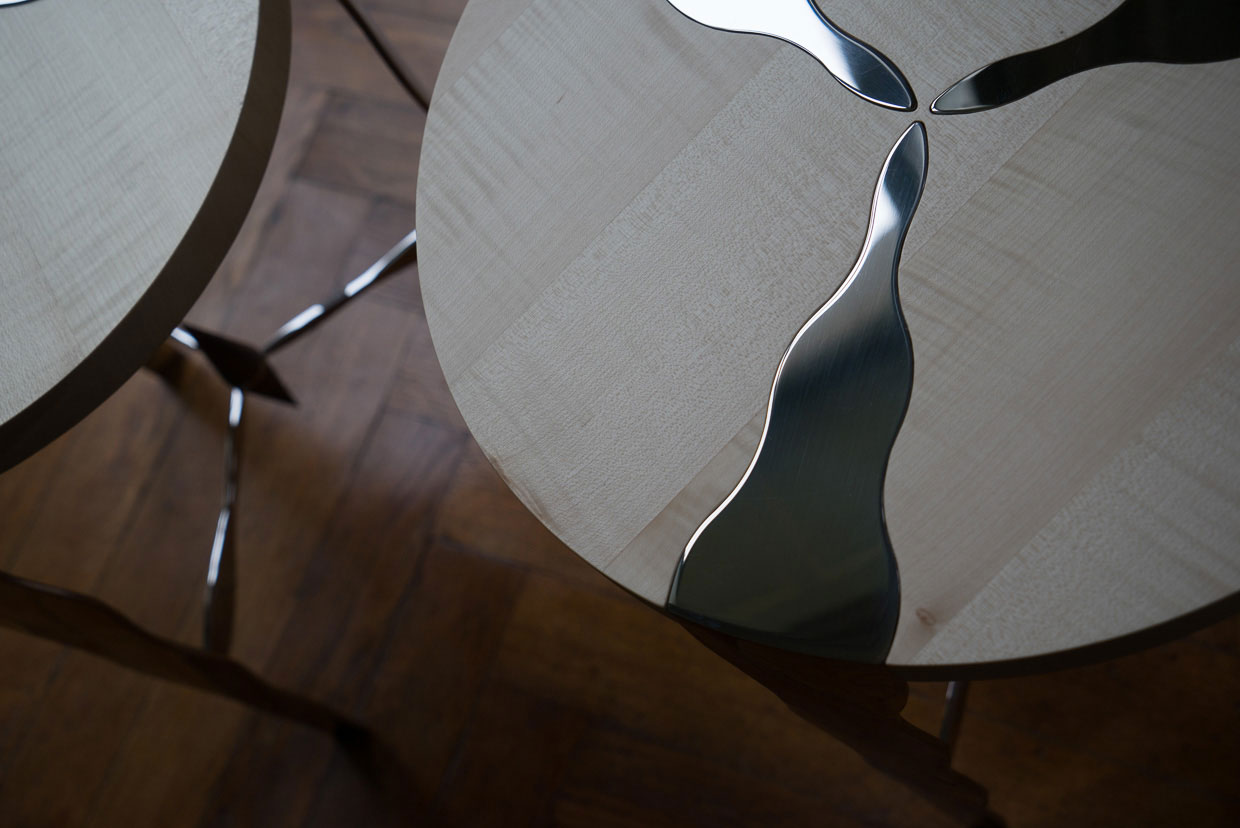 A final great quality of stainless steel is the absence of maintenance both indoors and outdoors: it is an anti-corrosion material, resistant to temperature variations, antistatic, hygienic and durable!
Dare to bring it into your home – it will undoubtedly awaken and energize the atmosphere of your interior design!